WELCOME TO THE ART ESCAPE 0.1
A cultural, spiritual and intellectual multimedia summit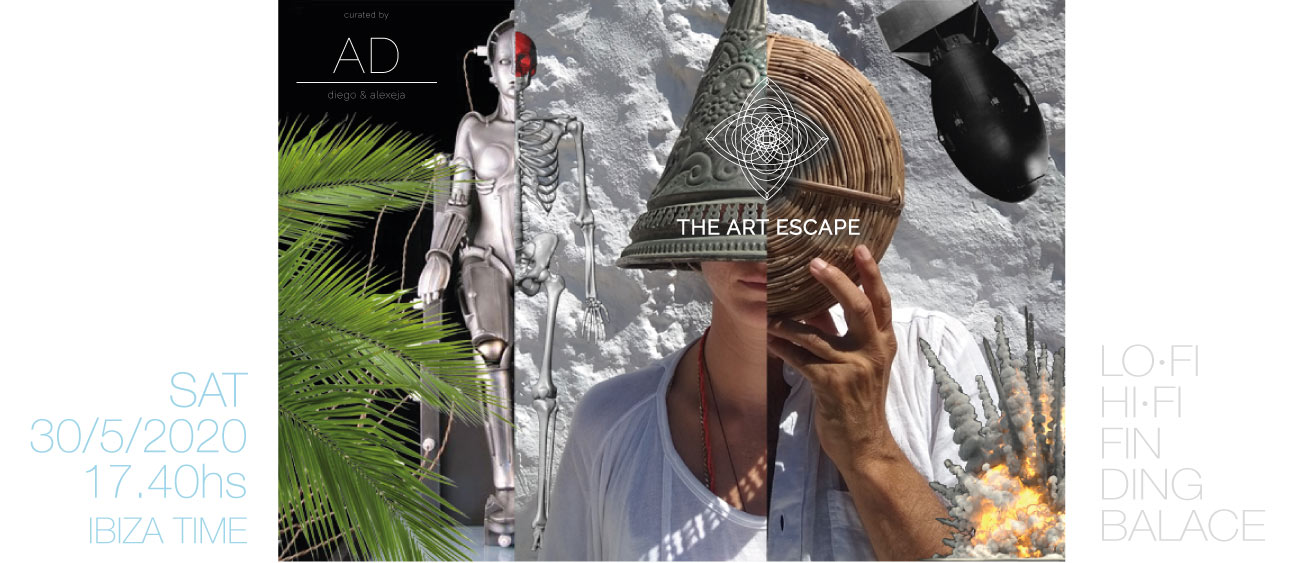 THE ART ESCAPE, LO-FI·HI-FI / Finding Balance.
A transversal vision of our times featuring artists scattered around the globe
A unique virtual encounter held in a chamber of ideas to project our emissions of ART.
Saturday 30th of May at 5.40PM Ibiza time on ZOOM.
REQUEST YOUR PASSWORD
RSVP studio@diegoandalexeja.com
ARTISTS 0.1
ANTOINE D´AGATA / THE HILTON BROTHERS / ANNA VON AUERSPERG / CARLOS GIVAJA / BURKHARD VON HARDER / MARGHERITA CHIARVA / OLIVER CONRAD / TONI CASTELLS / GIORGIOS VOGIATZAKIS / FERNANDO MASELLI / SOPHIE STINGLHAMBER / MARKOS R. KAY / PETRA RÖTGEN / THOMAS JOST / LIDIA SEGURA / MARCO MELENI / BOCHO & BOND / FRED EVANS / PAULA RAMIREZ CURA / LUCÍA ALONSO VALEA / JULIO MEIRON / NATALIA LOPEZ SANTA CRUZ / ARNOUD LALA / NOEMI MANSER
The Art Escape is a project created and developed by AD Studio.
Please contact us for any query about TAE.
RSVP for online summits or event please email us with your name as a Subject.
Contact Us:
WhatsApp Phone: +34 662525643
Email: studio@diegoandalexeja.com